Join Creative Mornings and the Oliver Twins for breakfast at Interactive Futures!
January 24, 2020
• 0 Comment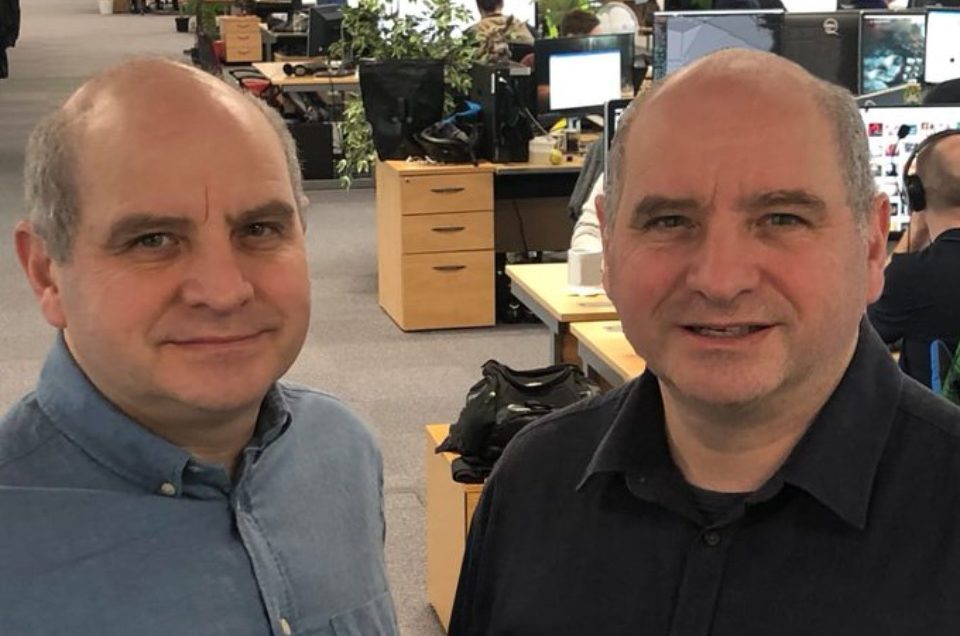 We're delighted and privileged to welcome the Creative Mornings team to Interactive Futures on Friday, January 31st for what promises to be a hugely engaging, entertaining and educational breakfast talk from Philip and Andrew Oliver.
The 'Oliver Twins' rose to fame in the 1980s when they developed the 'Simulator' series and 'Dizzy' games which became one of the most famous video game characters of the 1980s.
They founded Blitz Games in 1990 and built it into one of the largest and most successful UK Game development Studios – helping to establish Leamington Spa as one of the most respected game development areas in the world.
Guinness World Records awarded them "Most Prolific 8 Bit Videogame Developers" after developing an amazing 25 Amstrad games, 17 Spectrum games & 11 NES games – 26 becoming #1 bestsellers, generating five million sales. At one point representing over 15% of all UK games sales.
In their talk (7:30am-8:45am), Philip and Andrew will look back at the history of the game development scene in Leamington Spa, and how it has evolved into one of the most vibrant creative hubs in the country.
This Creative Mornings talk is part of the Interactive Futures 'fringe', so head to http://creativemornings.com/LMS to book your free ticket, which includes breakfast and coffee before listening to two titans of Leamington Spa's gaming scene talk about their work!