Rebellion joins Interactive Futures as Expo Partner
January 28, 2020
• 0 Comment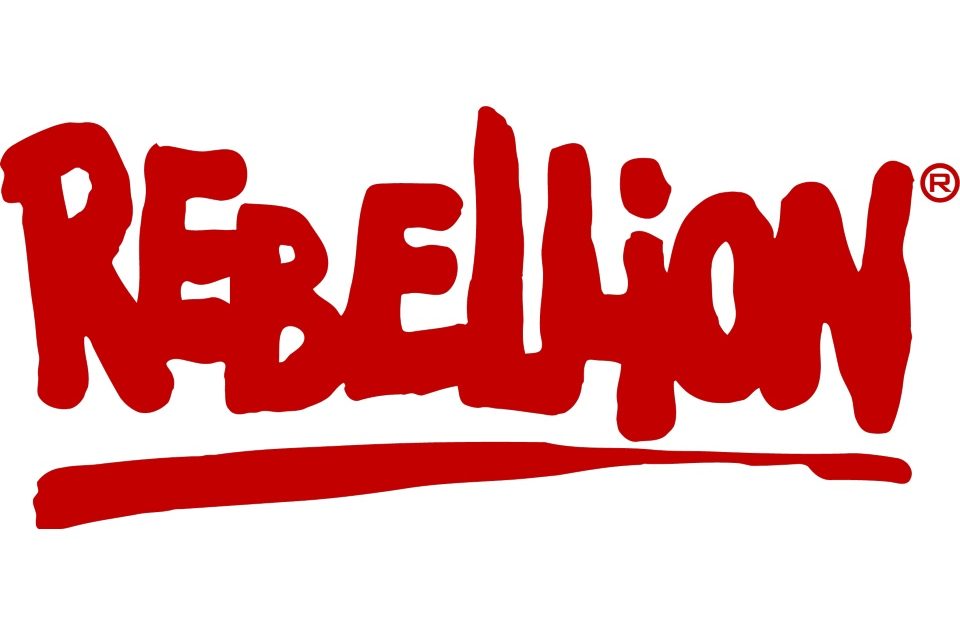 We're delighted to confirm Rebellion as an Event Partner for Interactive Futures 2020, which is taking place in Leamington Spa on January 31st & February 1st.
With 350+ staff in the UK, Rebellion is one of Europe's oldest leading independent game developer-publishers, known for creating stand-out games that thrill players – from the breath-taking intensity of Sniper Elite 4 and face-hugging terror of Aliens vs. Predator, to the grindhouse frenzy of Zombie Army 4: Dead War.
They have 4 friendly, informal game development studios in Oxford, Liverpool, Warwick and Wakefield, currently working on multiple titles for Xbox One, PlayStation 4, PC and VR using cutting-edge in-house technology Asura. Rebellion also publishes British comic 2000 AD, creates motion capture at Audiomotion Studios in Wheatley and most recently opened a brand new film and VFX studio in Didcot. From internal core engine, web, marketing, QA, video and audio departments to project-specific artists, designers and coders, there is something for everyone at Rebellion.
Claire Timpany, HR Manager at Rebellion, said: "Our Rebellion Warwick team are very pleased to be joining the Interactive Futures event again this year as they had a great time meeting everyone last year! We are always looking for more talented, creative people, passionate about making great games, to join any Rebellion companies, now or in the future. Our experienced gameplay team are particularly interested in expanding the gameplay programming team at their shiny new office in Warwick Technology Park, right next to Leamington Spa."
Interactive Futures delegates will be able to meet with the company at its stand in the Interactive Futures EXPO.
Interactive Futures is a two-day conference and expo will once again showcase to the industry and to the general public the rich seam of talent and opportunity within the Leamington Games Hub.
The event will highlight the region's heritage within the UK video games industry, its talent and creativity, the unrivalled community of indie and major studios, and career opportunities – both for students and for those already working in games and beyond.
Interactive Futures 2020 – What's On
Interactive Futures is being funded by the Coventry and Warwickshire Local Enterprise Partnership (CWLEP), Warwickshire County Council and Warwick District Council, with the support of local industry.
On Friday, January 31, the Interactive Futures conference programme will also highlight key issues relevant to the region and the wider games industry, with topics including Ukie's Regional Economic Impact Report – and why Leamington is punching above its weight; How to finance your game and studio; and How Leamington became one of the biggest games hubs in the UK.
Saturday, February 1 will see Interactive Futures open its doors to consumers and students to inspire the next generation of talent, with career opportunities the key focus for the day. Conference topics will include Levelling Up: What skills and qualifications are required for a career in games; How we made it: Young indie developers discuss their careers; Beyond coding: Why there's a career in games for everyone; and much more.
An EXPO showcasing the best of the Leamington Games Hub will run throughout the two days.
To buy tickets for Interactive Futures 2020, click here: https://interactive-futures.com/tickets-2020
If you are interested in getting involved with the Interactive Futures conference programme, please contact Lisa Carter on 07970 164201 / lisa.carter@mimrammedia.com.
If you would like to exhibit at Interactive Futures or become a partner, contact Darrell Carter on 07967 947076 / darrell.carter@mimrammedia.com.