SEGA HARDlight join us as an Associate Partner
December 14, 2018
• 0 Comment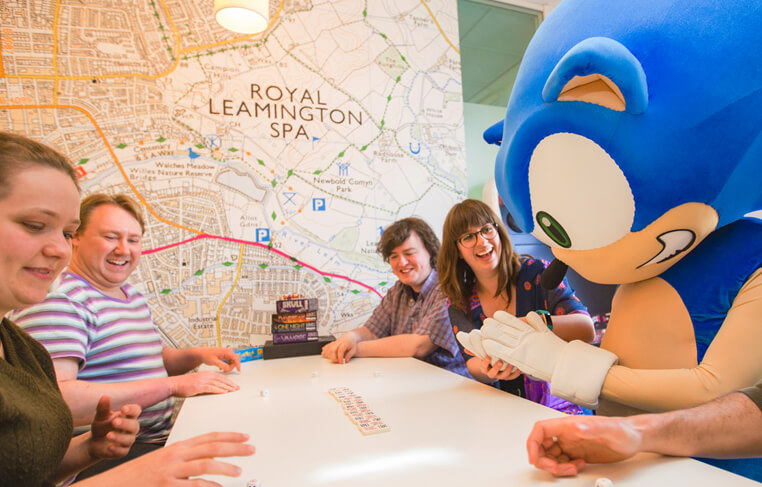 Following an exciting week of announcements, we're delighted to add further that SEGA HARDlight will also be joining Interactive Futures as an Associate Partner. They will be joining Playground Games, Ubisoft and Pocket Gamer as partners of the inaugural event taking place from 31 January – 2 February 2019.
SEGA HARDlight are a free-range games developer owned by SEGA and based here in the heart of Leamington Spa. They are well known for bringing SEGA's much-loved blue mascot, Sonic, to the small screen and their relationship with SEGA provides the perfect foundation to realise global potential without losing any unique creative identity. Titles from the HARDlight studio include, Sonic Forces: Speed Battle, Kingdom Conquest: Dark Empire, Sonic Jump Fever and many more.

Harinder Sangha, Studio Head at SEGA HARDlight, commented, "We are delighted to sponsor Interactive Futures. Being located in Leamington Spa with its rich gaming history, which is becoming a thriving hub for game developers, we are proud to be involved in this community. Being surrounded by the creativity and excitement of the games industry this gives Leamington its unique appeal."
Suzee Laxton, Strategic Economic Development Officer at Warwick District Council and a Project Lead at Interactive Futures, added, "Adding SEGA HARDlight to our Associate Partners, alongside Playground Games and Ubisoft, means that we have such incredible support behind the event from some of the largest studios in Leamington Spa. Interactive Futures is about celebrating the AAA studios, the indie developers and the next generation, and with us receiving huge backing from these studios we're looking forward to a creative, productive and exciting event for the UK's games community."
SEGA HARDlight will be taking part in speaker sessions during the event and you'll also be able to meet them as part of the Showcase.
Tickets are on sale now priced from £5 and are available from the ticket page.