Q & A: The Oliver Twins
October 16, 2018
• 0 Comment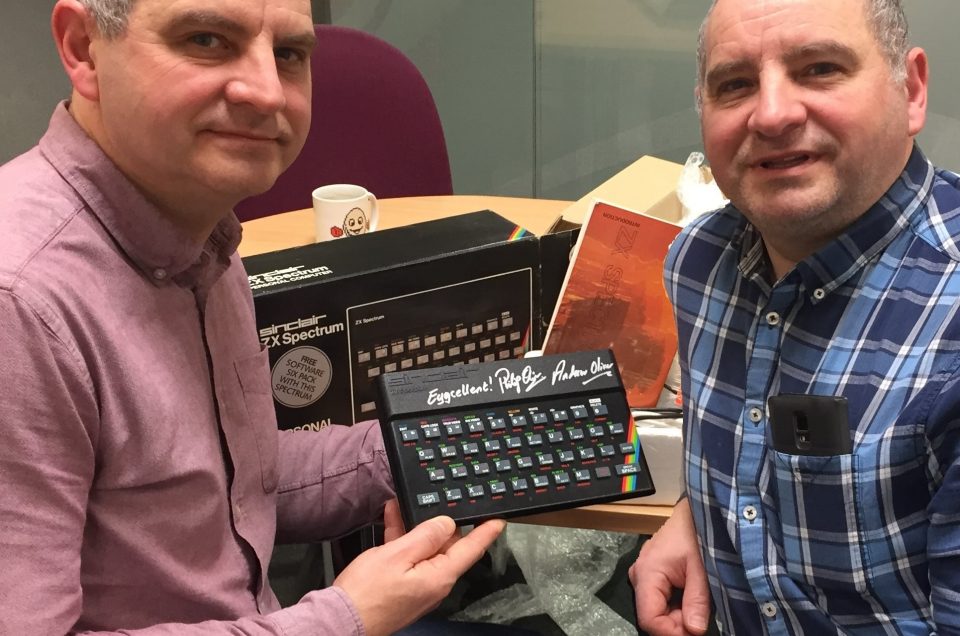 The Oliver Twins, Philip and Andrew rose to fame in the 1980s when they developed the 'Simulator' series and 'Dizzy' games which became one of the most famous video game characters of the 1980s. They are probably the most prolific 8-bit game developers in the world, having developed over 50 games, with over half of them becoming #1 UK bestsellers generating around five million game sales, and at one point representing over 15% of all UK games sales.
We caught up with them to find out a little more.
When do you first recall having a love of video games?
When we were in our very early teens in the late 70s we loved anything remotely futuristic. We saw early computers on television and then heard about them from school friends. We came across a Space Invaders arcade machine and found this absolutely fascinating. Before this TV screens only showed what was broadcast, now it was being controlled directly by us and the enemies appeared to have some kind of intelligence. It was fun too!
What was the first game you ever created?
When learning to program we used to make many little games, none of them any good, but they were our first attempts and this was how we learnt to make games, by trial and error. Our first published game was a type-in listing called Road Runner for the Dragon 32 computer written in BASIC and published by Computer and Video Games magazine in December 83.
How did you come up with the concept for Dizzy?
Dizzy was the third in a series of platform adventure games we wrote. The first was Super Robin Hood, set in a castle. The second was Ghost Hunters which saw the player exploring a haunted house. The third was Dizzy. Dizzy: The ultimate cartoon adventure, set in a fantasy world of adventure. We wanted to design a unique, endearing central hero character that was not human. We gave it a large face so that he could be very expressive. This ended up becoming egg shaped as we had little space, given the technical restrictions, to give him a body or arms and legs, So  we just added gloves and boots into the remaining space. The colour restrictions meant these had to be red, whilst his face was white with black features.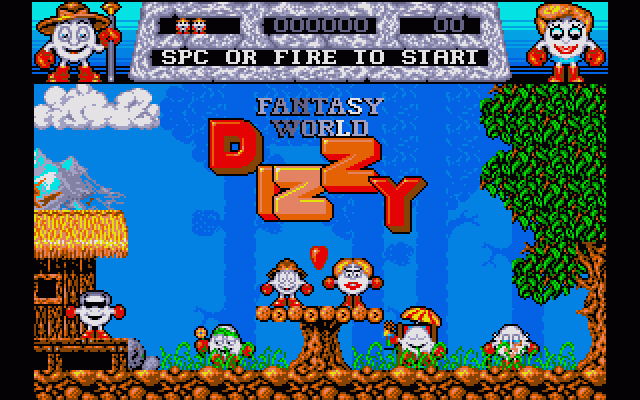 How has Silicon Spa developed as a games community over the last 30 years? 
Back in the late 80's, Codemasters moved to Southam whilst the owners, The Darlings, and a lot of the initial staff lived in Leamington Spa. Codemasters grew quickly bringing lots of talented game developers to the area. Over the years these split from Codemasters forming their own companies and bringing yet more game developed to the area as they expanded. There were also a few other early game developers, such as Attention to Detail, that were also in the area but not linked to Codemasters.
What is your favourite design element of any game?
Game design is a complex art form with many components. It's important that the theme is attractive to the target audience, the gameplay must be intuitive and have the right level of challenge and enjoyment. The story, environments, characters and game mechanics are also vitally important too. It's the union of all these that make a great game, together with the art, audio and code. Sadly, any weak link will damage the entire game experience.
What is it about Silicon Spa that sets it apart from other games clusters in the UK?
Silicon Spa, is the largest concentrated games cluster, and is very well established and very central to the UK.
There is still such a passion for retro gaming – what do you think it is about these classic games that keeps people interested?
Retro games were limited by the technical abilities of the computers, so designers had to distill down the fun to still make a good game. So, strip away all the 3D, fancy graphics and massive back stories and you have pure gameplay left. People like this. It's also what they grew up with so whilst playing these games it takes them back to a time they remember discovering games for the first time, often as kids they heard about these great games, but didn't have the right computer, or could afford them. Now, those barriers are removed and people can go back and enjoy them.
If you were on a desert island and could only take 3 games with you, what would they be?
Whilst we like our classics like Pac-Man, Super Mario & Mario Kart, they are all relatively small and repetitive experiences, so it will be silly to take such limited games. Assuming we want to get off the island then a game with an online messaging component would be useful! But if there was no Internet connection and a good supply of electricity for our console, then epic games like Grand Theft Auto V, the new Red Dead Redemption and Assassin's Creed Odyssey would certainly entertain us for many months.
How has the games design industry changed since you first began in the field?
Games were designed by programmers in the early days because the design was so constrained by the technical ability of the gaming machine (computer or Console). With every passing year the technology has got better and there are less constraints and game designers are more able to dictate their vision, knowing that the artists and programmers can deliver the assets required and the computer, or Console, will be able to deliver the results. With console and PC games, not mobile so much, team sizes have grown dramatically. When we first started in the 80s games were developed by 1 or 2 people over a few months, but now many popular games have development teams in their hundreds, sometimes thousands, and over a few years.
What advice would you give to youngsters who are wanting to get into game design?
Making games is fun and you can have a very rewarding career doing it, but don't think it's about playing games. It's hard work and you need to be incredibly talented, since it's so competitive globally. So many people want to make games that the industry will only hire best of the best. That's not to say that couldn't be you, if you put in the time and the effort to become one of them.
Many people translate liking playing video games into a liking of making video games and in fact the two are often very far apart. I enjoy driving a car, but I would never want to become a car mechanic.
The people who will make it to the games industry are those, that when games are available to play, they spend their time trying to make their own games and improve their skills.
See The Olivers at their session on the History of Silicon Spa on Saturday 2 February. Buy tickets now.