Q & A: Lynsey Graham
November 6, 2018
• 0 Comment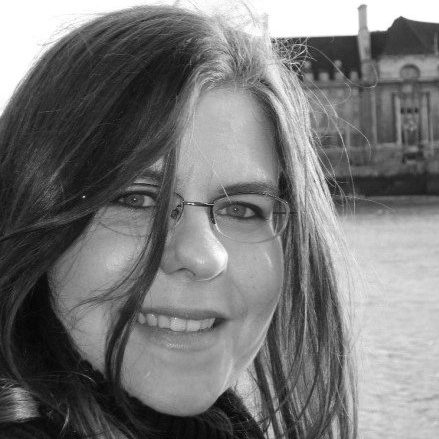 Lynsey Graham is a senior games designer at Midoki and has a long-standing passion for promoting accessibility in games design. Here we catch up with her to find out more before her speaker slot at Interactive Futures.
Working as a games designer, what's the best thing about your job?
It's hard to pick one thing! As a life long gamer, it's brilliant getting to actually make games, working in such a creative and varied industry – even after 14 years, the novelty hasn't worn off (quite the reverse, actually!).  Each stage of game production has its own challenges – I've always loved seeing a game go from its very early concept and prototype stages through to release. I find it fascinating looking at the finished product and comparing it to the original designs, and learning why and how various mechanics changed. And now, working in mobile, we get to see games evolve and grow after release, with ongoing updates, and also get to see the community's response to it.  Even if they get vocally cranky, it can be seen as a good thing, as it means that they're passionate enough about the game to care!
Can you tell us a little more about Midoki and what you do?
We were formed by a small group of veteran developers back in 2011, with the aim was to bring the quality you expect from console titles into the mobile arena. After working on a few projects for external companies, we released our first title, Plunder Pirates, in 2014 – which is still going strong, both on iOS and Android.  We're currently working on a great new game, but as it's currently unannounced, I can't actually tell you anything about it!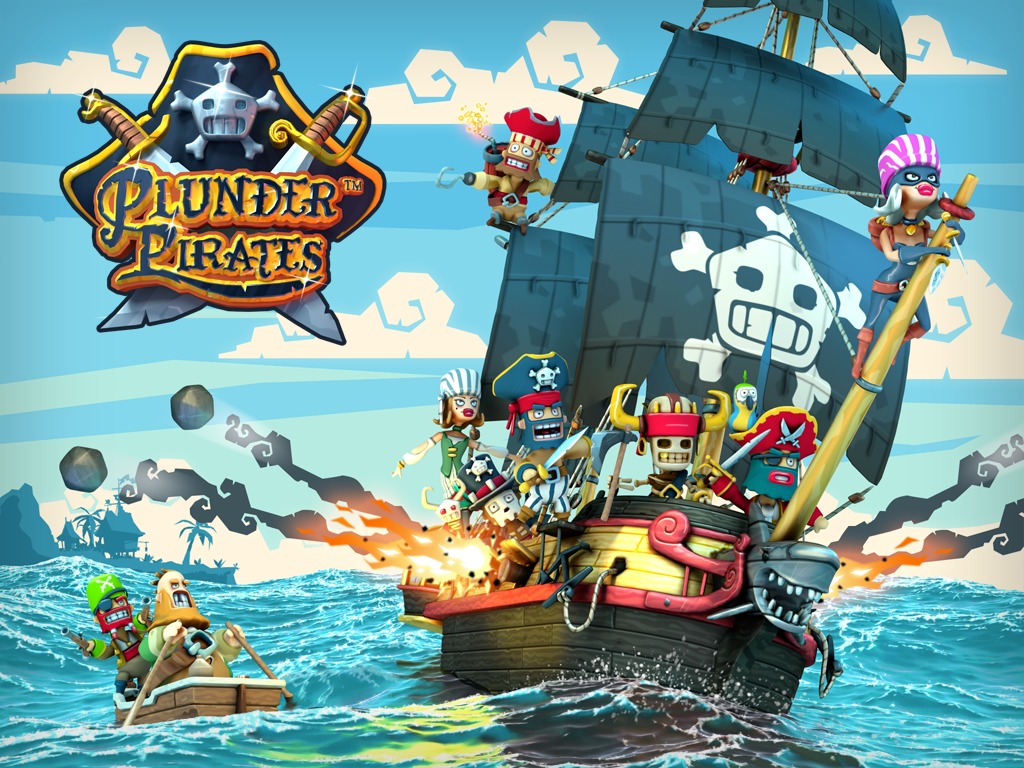 When do you first recall having a love of video games?
I started playing games when I was a toddler – I was about three years old when my dad brought a Spectrum ZX into the house. I loved playing Jet Set Willy, Booty, Horace Goes Skiing and The Perils of Bear George. I also loved the text adventures as I got older – funnily enough, they also kicked off my love of reading, as the games of The Hobbit and The Lord of the Rings came with the books!
There's never been a time in my life where I haven't played games – we soon got a Commodore 64 to go alongside the Speccy, followed by an Amiga 500+.  I'd also regularly play on my friends' consoles – NESs, SNESes and Megadrives. I think it was really the 16bit era that cemented my love of gaming as a hobby, and sowed the seeds that it could be a possible career. I've owned pretty much every major console since then.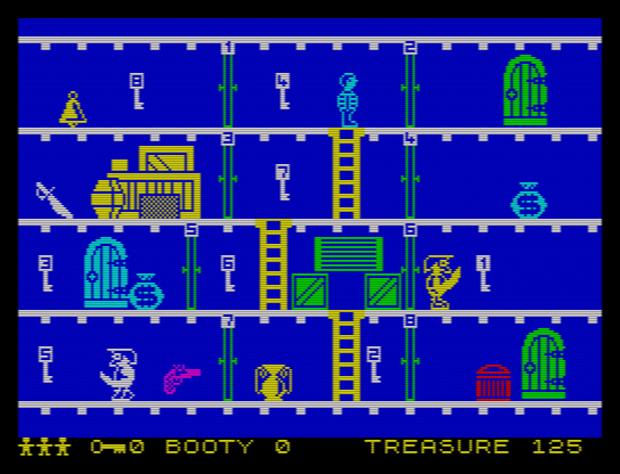 Who in the world of games do you really admire?
Two designers that really stand out for me are Amy Hennig and Tim Schaffer. They've both been involved in some of my favourite games over the last 20-30 years – games that are full of great storytelling that are also great fun. 
I think Randy Fitzgerald is amazing too. He really challenged people's ideas of gamers with disabilities by becoming a pro-gamer, and directly influencing the controller layout options in the Call of Duty series –  a lot of able-bodied gamers used the N0M4D layout out of preference, not realising its origins, going to demonstrate yet again that sometimes an 'accessibility' feature simply offers more choice to all players.
How do you think accessibility in games has changed over the last decade?
There's been a growing acceptance of accessibility in games which has been fantastic. Ten years ago, if you needed an adapted controller, your options were often limited, hard to get hold of, and expensive. Now we have Microsoft selling their XBox One's Adaptive controller for under £100, which is compatible with a lot of existing accessibility devices – which all came about from Microsoft working with, and employing gamers with restricted mobility. We've got controller remapping included as part of console system software. We've got massive games like Spider-Man including a decent raft of accessibility options, from the ability to auto-complete quick time events, and to skip puzzles, to changing how subtitles and UI are presented. 
Ten (or even five) years ago it felt like an uphill battle to get upper management to consider accessibility issues, but now they're becoming more and more common, to the point where they'll hopefully be accepted as the norm and simply as good design.
Which upcoming releases are you most looking forward to?
Well, apart from our own upcoming game, probably Darksiders 3 – Joe Madureira was my favourite comic artist when I was in my teens, and I loved the first two Darksiders games that came out of his studio.
What's your favourite individual design element of any game?
I love it when there are mechanics that add something new to an existing genre. One of my favourite examples was in Soul Reaver, where you could switch between the physical and spectral realm, which would distort the environment, creating new paths through an area. You also didn't 'die', you just shifted into the spectral realm, which was thematically brilliant, as well as being a gameplay twist on the usual 'you've run out of health, you've died' that you'd usually find in games.  
Prince of Persia: Sands of Time gave the player the ability to rewind time, which was also an interesting twist on the action platformer genre – there are other games that allow the player to rewind time, but not many that have it thematically build into the gameplay as part of the story.
If you were a video game character, which would you be?
Bayonetta. She's powerful and knows it, doesn't care what people think, fights like a demon and has GUNS ON HER SHOES – all traits which I sadly lack. Especially the shoes.
She's also really tall and good at jumping, so I bet she never has to ask other people to retrieve items from high cupboards.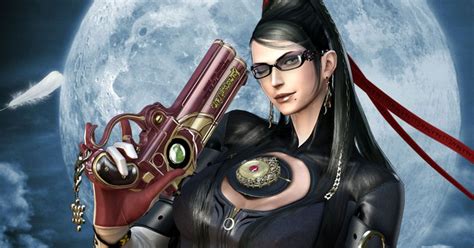 What advice would you give to youngsters who want to get into the field of game design?
Realise that you'll never stop learning – the games industry is ever evolving! Make prototypes and games in Unity, Gamemaker, existing game mods – whatever works for you. Get familiar with scripting so that you can make your own prototypes – it'll give you a degree of independence in being able to demonstrate your ideas, and it'll give you a head start in your professional career, as a lot of design jobs require some level of experience with scripting and using game engines. 
Play a wide array of games, including ones that you wouldn't normally – look at what works in the games, and what doesn't, and try to assess why. Remember that, even within a single game genre, the audience can be pretty board, and consider how different elements of the game can appeal to different people. 
Finally, what is your favourite ever video game?
This is always a hard one, but I always have to come back to Soul Reaver, on the Playstation. It introduced some amazing mechanics that fit into the game thematically, the sense of exploration was fantastic, and it had a much better story and voice acting cast over other games at the time (although the original Resident Evil voice acting still holds a certain charm!).
Other games I've enjoyed and replayed a lot include Lemmings, New Zealand Story, Monkey Island, Alien Breed, Street Fighter Alpha 2, Soul Blade, Resident Evil 2, Castlevania: Symphony of the Night, Final Fantasy VII, Goldeneye, Timesplitters 2, Devil May Cry, Brutal Legend, Gears of War, Bulletstorm, Bayonetta…
Lynsey will be speaking on Friday 1 February as part of the Importance of Accessibility in Games session. Book your tickets here.